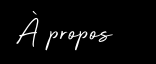 Le Monoski Klub souhaite créer des rencontres et des échanges dans un cadre dédié à la culture du clubbing. Au travers de courants musicaux variés, principalement House et Techno, mais également Hip-Hop, Dub, Reggae, 2step, Garage et Disco-Funk, une place privilégiée est réservée aux vinyls.

La carte des boissons évite soigneusement les multinationales hégémoniques des spiritueux et des sodas. Elle est constituée principalement de produits suisses, de production indépendante exclusivement. Gin du Tessin, Vodka d'Appenzell, Absinthe du Val de Travers, cocktails valaisans… la carte évolue au fil des saisons.

L'aménagement du lieu a été revisité avec le soutien des nombreux bénévoles de l'association Arts&Cimes et l'expertise de professionnels chevronnés. Le mobilier fait sur mesure dans les années 70 provient d'un tea room élu parmi les dix plus beaux de Suisse (Le Métropole à Sierre). Les étagères du bar et les fenêtres en bois de la cabine du dj ont été récupéré de l'"Hôtel de Verbier" avant sa démolition en 2019. L'enseigne lumineuse "Verbier" en caractères gothiques également. Après avoir trôné sur la place centrale pendant des décennies, elle est maintenant intégrée au light design conçu pour une expérience immersive. Un soin particulier est accordé à la sonorisation, de la table de mixage analogique fabriquée à Berne aux enceintes récupérées d'une tournée en Russie.
Au plaisir de vous accueillir


Monoski Klub aims to create encounters and experiences around the club culture. Through various musical movements, mostly Techno and House but Hip-Hop, Dub, Reggae, 2step, Garage and Disco-Funk as well. Vinyls have a place of price.
The Menu carefully avoid hegemonic spirits and sodas multinational concerns. You'll find mostly Swiss products, from independant companies only. Gin from Tessin, Appenzeller Vodka, Absinthe from Val de Travers, Walliser cocktails… the menu evolves through the seasons.

The venue has been revisited with the support of the numerous volunteers from the association Arts&Cimes and high qualified professionnals. The 70's custom made furniture comes from Le Métropole in Sierre, formerly elected one of the 10 most beautiful cafés in Switzerland. The bar shelves and the dj cabin wooden windows have been recycled from the "Hôtel de Verbier". The gothic lighting sign "Verbier" as well. After taking center stage on place centrale for decades, it is now integrated to the immersive LED bar light design. A special care is given to the sound system, from the analogic mixer built in Bern to the speakers reused after a tour in Russia.
We are looking forward to welcoming you